The act of reading is an act of quiet defiance.
Books are weird.
Used to be, books were just paper things you bought at a bookstore. They still are, of course, and that's wonderful, because all of us at Hellbender Media are avid readers, and by "avid," what I actually mean is "voracious to the point of sometimes needing medication."
But then, who isn't?
But now, books are weird. Books are paper things. Books are digital things. Books are online story blogs, where everything is constantly shifting and unfolding.
And by "weird," what I actually mean is "awesome – I love living in the future!"
Our Books
Close Your Eyes: Tales from the Blinkspace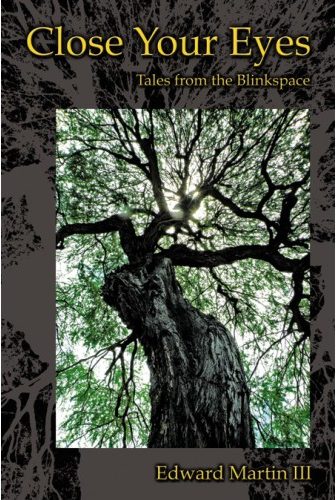 A compelling mix of horror, fantasy, and the deeper kinds of emotions that are most often jangled hard when the world spins awry.
Close Your Eyes was written as part of a competition to write a new story every week for a year. Over the course of 52 weeks, it produced 55 stories, each of which offers a unique glimpse into a twisted landscape of dark fantasy.
Hatchet Valley is a nest of dark secrets. But now, surrounded by beasts, eleven strangers fight to survive until dawn.
Through the Night is a terrifying thirteen-hour journey into horror, violence, bravery, and triumph.
Other Books
A collection of short horror stories written by some of the very best horror writers.
Keep the lights on as you read these stories.
The stories are awesome! …a great book to add to any collection if you love horror!

Amazon reader
What goes on in the Boneyard? Does the night watchman stumble across an unearthed atrocity? Does a gravedigger find a relic that threatens mankind?
And what happens to those who find out?
This book is about broken worlds, from families to a multiverse, where things are not what they seem or seem to be what they are: utterly broken from the top down and vice versa.
This book is also about hope, and how even in the middle of these broken worlds, even in the middle of the darkness, light may still shine brightly.
Challenge From Beyond – 2018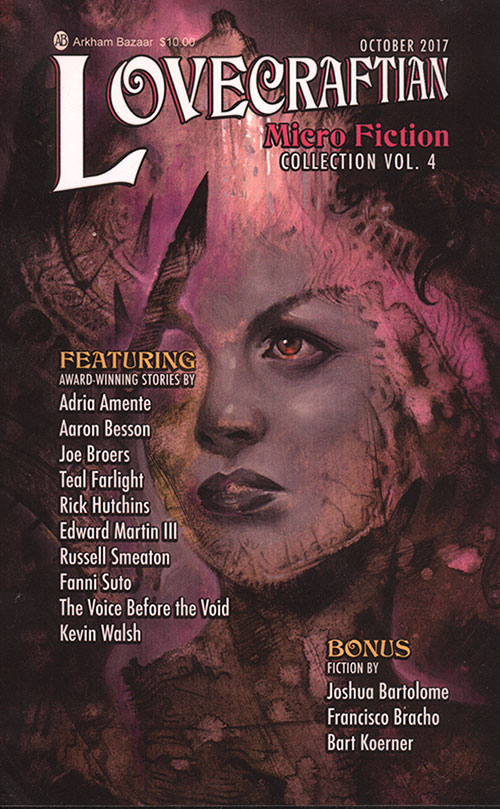 The 2017 round robin story by Nathan Carson, Cody Goodfellow, Dominique Lamssies, Orrin Grey, and Chad Michael Ward is on one side.
Flip it over and the winners of the Lovecraftian Micro Fiction Contest are on the other side!
2017 Challenge From Beyond contains the rare short story Call of the Needle.
These eighteen post-apocalyptic tales focus on the phoenix, not the ashes.
After the death of a world, you start to consider the things that really matter: making the best of new worlds.
Fossil Lake II: The Refossiling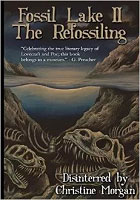 Welcome back to Fossil Lake, where the water is dark, and deep, and strange.
Fossil Lake is where wonderful mysteries and abhorrent monsters dwell together, lurking far beyond the shadowed reach of reality.
Twenty amazing tales set in steampunk lands by masterful storytellers including:
David D. Levine
Brenda Clough
Mark J. Ferrari
Irene Radford
K.L. Townsend
David Lee Summers
Shannon Page
Bruce Taylor
and more!
Happy Little Horrors II: Alienated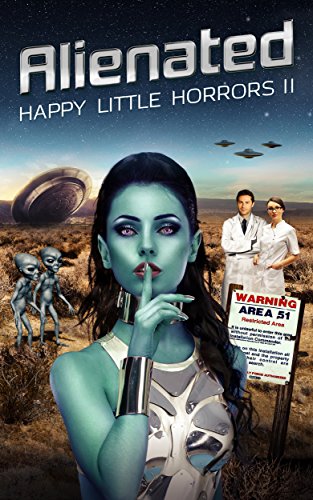 Happy Little Horrors is an anthology produced by editor Monique Happy.
Some of the best authors in the horror genre are represented, including David Reuben Aslin, Steven G. Bynum, Otis Carlisle, Ricky Cooper, Timothy J. Cooper, Brandon Cracraft, Stephen DeMarino, Tony Dews, Paul Du Jat, Allen Gamboa, Kenneth Goldman, Shane Gregory, Sherrie L. James, William Kingsley, Edward Martin III, Russell Proctor, Randy D. Rubin, Brandon Ryals, Amanda Shore, & Maryann Weston
Come feast on a buffet of fiction!
In these pages you'll find superheroes, fantasy, steampunk, corporate whistle-blowing, and a grandma passing down her 'secret family recipe.'
But most importantly, you will discover a very special taste for people.
Seventeen stories, seventeen monsters, all here to delight and disgust you as they return to their Stomping Grounds!
Big, sweeping, and apocalyptic in scope, or small yet insistent. Monsters here be.
Fifteen amazing tales from fifteen talented authors — all exploring what no one has seen before… or discovered!
In this anthology, the map and the territory are the same, and your adventure starts on page 1!
Anger, jealousy, obsession, hatred, and murder.
Villainy comes in all shapes and sizes.
Explore the darkness of the human — and inhuman — soul.