Edited by A.C. Hall and Phillip Hall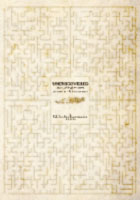 The dictionary says that discovery is something learned or found. The dictionary also says that exploration is the investigation of something, that adventure is a bold undertaking and that excitement is the feeling or condition of lively enjoyment or pleasant anticipation.
The fifteen writers who contributed to Undiscovered: Tales of Exploration, Adventure & Excitement will endeavor to teach us some new meanings to these four words.
Within this anthology discovery ranges from coming face to face with the origins of the universe to learning how to relate to an estranged family member. Exploration will take you from the shores of a cursed island to the depths of catacombs that run below populated cities. Adventure rides on horseback alongside a historical figure whose last stand may not have been what we thought it was and tangles with technologically advanced golems. Excitement is found in dimensions far removed from our own and sometimes even in our own back yard.
Inside you will find 15 amazing tales from talented authors John Anglin, JJ Beazley, Andrew Dean, Christopher Donahue, A.C. Hall, Phillip Hall, Bret Jordan, Shelly Li, Thomas Lord, Edward Martin III, Paul Milligan, Ethan Naht, Frances Pauli, John E. Petty, and Andrew Steeves.
Undiscovered contains the story Appetite, reprinted from Close Your Eyes: Tales from the Blinkspace.