UPDATE: The Blood-Red Night of Hatchet Valley won Best Feature Script in competition! Woo-hoo!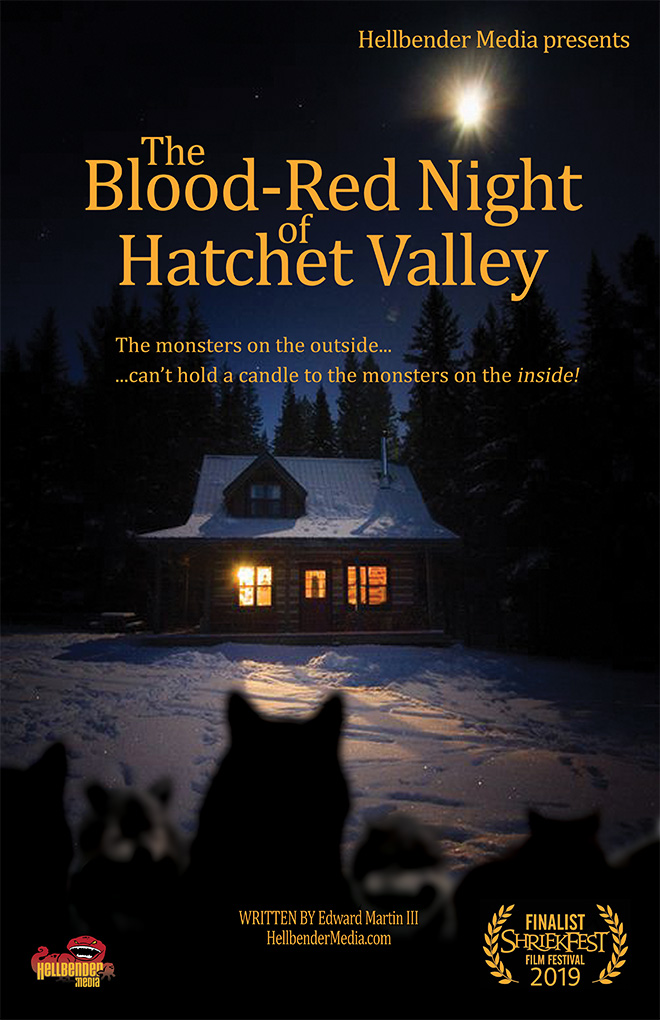 Hellbender Media is thrilled and very proud to be competing in the screenplay competition at Shriekfest this year, this time with two scripts: The Blood-Red Night of Hatchet Valley and Shock Troops.
Shriekfest Horror Film Festival was founded in July 2001. It is the oldest continually running genre festival in Los Angeles, California. It is held in October at Raleigh Studios on Melrose Boulevard in the Charlie Chaplin Theatre.
The festival was founded by actress Denise Gossett with her partner Kimberlee Beeson. Gossett came up with the idea after starring in the horror film Chain of Souls. She realized there was a scarcity of film festivals and competitions for the horror genre. She and Beeson created Shriekfest in the hopes that young and upcoming filmmakers and screenwriters would find in it an outlet for their talent. Their partnership lasted until 2003, after which time Todd Beeson became the new partner in the festival.
Shriekfest awards multiple prizes for horror films and screenplays. It also awards films in the science fiction, fantasy, and thriller categories.