We all search for meaning.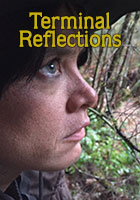 Deep in the dreary impenetrable badlands of 2415's Pacific Northwest, a lone adventurer seeks her future.
Her journey leads across a vacant yet lush landscape, and amongst artifacts from the ancient past.
But in order to find her future, she must find her past — and her past may not be what she likes.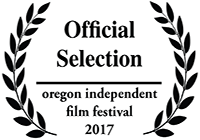 Cast
Crew
Writer/Director: Edward Martin III (IMDB listing)
Producer: Amber Bariaktari (IMDB listing)
Director of Photography: Ryan K. Johnson (IMDB listing)
Key Makeup: Raenell Jones (IMDB listing)
Assistant Camera: Alexander Frasier
Production Assistant: Max Zabell
Production Photographer: Raine Rucker
Location Masters: Sean Larabee and Diana Larabee
Composer: Cyoakha Grace O'Manion (IMDB listing)
Special Thanks: Leo Darlin at Hidden Rose Tattoo