Everyone has a monster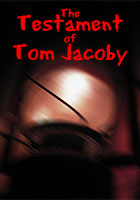 The Testament of Tom Jacoby is a creepy adventure into a place of deepest darkness — the human mind.
What happens when six men are trapped beneath a mountain in a massive cave-in? What happens when one by one they start dropping, inexplicably destroyed by a monster that walks among them in the impenetrable dark?
Cast
Crew