"…and then He came…"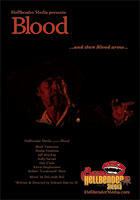 Inspired by a short story His Great Power Toucheth Me, written on-the-fly at the H. P. Lovecraft Film Festival, Blood recasts the events of that story in the New World at the turn of the previous century, when the New World represented hope and dreams for everyone in the Old World — including those who had best be staying in the Old World.
One of the things about scary campfire tales is that we always know they will eventually end, that the tale will spin to its end and then there will be a little rustling around as people shift their seats, and then the next person tells their story and the cycle begins again. Well, that's how it used to be…
Blood is Hellbender Media/Guerrilla Productions' most recent period piece, a terrifying pirate tale, as well as using a complicated pyrotechnic effect and a challenging location.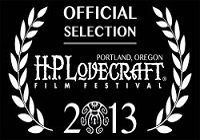 Cast
Sang: Mark Heimann
Luc: Shuhe Hawkins
Billee: Jeff MacKay
James: Kelly Farrah
Redgoat: Dan Clark
MacTavish: Kevin Stephenson
Crab's Scab: Robert "Cockroach" Blair
Crew
Writer/Director: Edward Martin III
Producer: Katrina L. Martin
Director of Photography: Ryan K. Johnson
Production Manager: Barclay Albright
Location Manager: Mark Heimann
Casting Director: Jeff MacKay
Music: DeLonde Bell
Editor: Lisa Sherman
Digital Effects/Compositing: Erik Mayne
Dolly Grip: Tyler Shaw
Pyrotechnic Effects: Andrew Garretson
Production Assistant: Michael Smith
Production Assistant: David DeMoss
Production Assistant: Darcy Yermolenko
Production Assistant: Rachel James
Clapper: Scott Hibbetts
Craft Services: Paige Gyldersleve
Set Photographer: Randy J. Foster